We're Open!
We are pleased to announce we will be re-opening our doors on Saturday the 4th of July.
We have been working hard to ensure and adhere to the government guidelines on social distancing and the health and safety of our customers and staff. We have implemented a one way system, sanitising stations, guest book and a seating plan.
Due to this we will have a limited number of seating therefore we recommend to book beforehand to avoid disappointment. Walk-ins and collections will still be available.
We are all so excited to have our amazing customers back in and our main priority will be for you to have a safe and enjoyable experience. Thank you to everyone supporting us.
---
About us
Castello is a family owned Italian restaurant located in Bury, serving fresh Italian food made with authentic ingredients & produce of the best quality.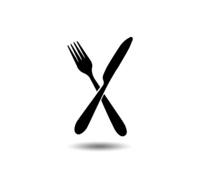 Make a reservation now
Monday - Closed
Tuesday - Wednesday 11:00am - 5:00pm
Thursday - Friday 11:00am - 9:00pm
Saturday 10:00 - 9:00pm
Sunday 10:00 - 8:00pm
_________________________
Castello
415 Rochdale Old Road, Bury, BL9 7TB
_________________________
"Went here last month with family for my Mum's 80th. One of our Guests was a Michelin Star Chef. The food was excellent and home cooked and authentic. I had Lasagne and it's the best I've ever had. We all enjoyed the lovely home cooked authentic cuisine. The staff and the owner are so unbelievably friendly and although I didn't tell them in advance it was my Mum's 80th they still made the effort to celebrate it with us. Price is very reasonable for the delicious food and top-notch service. Can't wait to go again." TripAdvisor 5/5