News
As you may have heard on the news all restaurants and cafes have been ordered to close by tonight. We are deeply sorry for all of those that have bookings with us this weekend and the next few upcoming weeks.
As of Saturday the 21st of March we will now be functioning as a takeaway with food available for collection (our whole menu will be available to order from). Health and safety is our top priority during this crisis and we wish you all well.
A huge thank you to our NHS staff during this time, a 20% discount on takeaway food and hot drinks will be available. We look forward to serving you.
Best Wishes,
All at Castello
x
---
About us
Castello is a family owned Italian restaurant located in Bury, serving fresh Italian food made with authentic ingredients & produce of the best quality.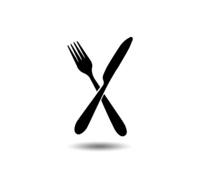 Make a reservation now
Monday - Closed
Tuesday - Wednesday 11:00am - 5:00pm
Thursday - Friday 11:00am - 9:00pm
Saturday 10:00 - 9:00pm
Sunday 10:00 - 8:00pm
_________________________
Castello
415 Rochdale Old Road, Bury, BL9 7TB
_________________________
"Went here last month with family for my Mum's 80th. One of our Guests was a Michelin Star Chef. The food was excellent and home cooked and authentic. I had Lasagne and it's the best I've ever had. We all enjoyed the lovely home cooked authentic cuisine. The staff and the owner are so unbelievably friendly and although I didn't tell them in advance it was my Mum's 80th they still made the effort to celebrate it with us. Price is very reasonable for the delicious food and top-notch service. Can't wait to go again." TripAdvisor 5/5